How to use the timing & scoring changelog
The Timing & Scoring Changelog captures and summarizes changes that need to be updated in your timing system. Registrars update entries using MotorsportReg like normal and Timing operators receive an alert. Once the change is applied, the Timing operator can mark it complete.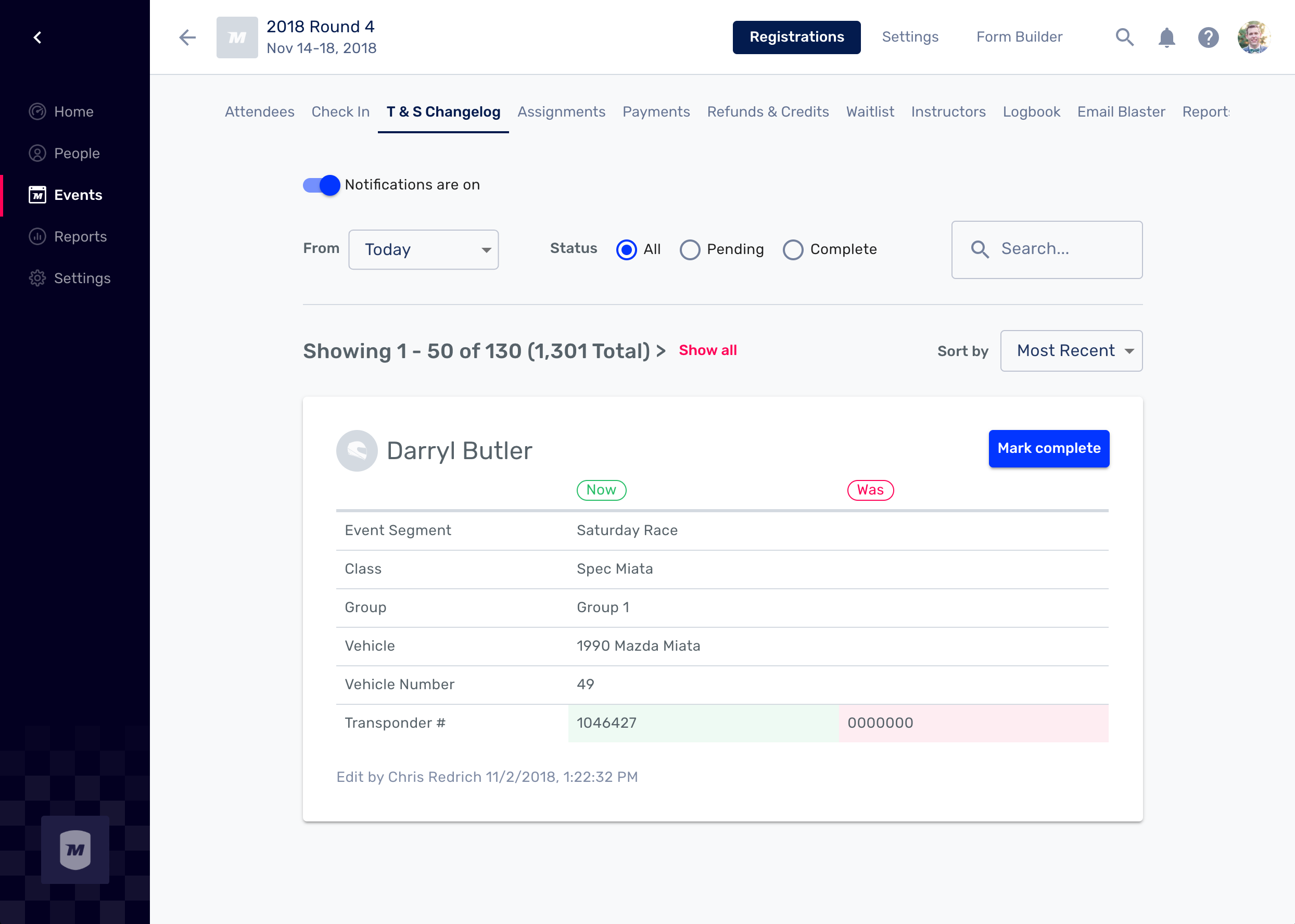 To review/apply changes on event day:
Toggle the new admin navigation (this is where the Changelog lives)
Head to the Registrations side of the event >> Click the link for T&S Changelog
Filter changes using the 'From' drop-down based on when your T&S system was populated
Review changes and mark as complete once you've updated your timing software
Toggle on notifications and keep the tab open in your browser to receive browser notifications for any future changes
Prior to the event, you'll see all changes by default which will include any new registrations since the event opened. Use the From filter to narrow in on the results during the event.